We will discuss with you what you and your guests would like to do while visiting Leconfield House and the Hunter Valley to ensure your visit is memorable. It is our philosophies that it is our job to ensure you are able to relax and enjoy your visit and we manage the details and ensure it all meets or exceeds your expectations. This can include private transfers to and from your choice of activity and various dining options at Leconfield House or one of the many restaurants nearby.
The Winter Wine Tour Tasting and Dining Package (two nights)
Day 1 – Arrive late in the day at Leconfield House. Once you have settled into your suite you are welcome to come down to the Sitting Room for some our Welcome Drinks and Canapes. We will have the fire going to ensure the house is warm and welcoming and be serving some of our selection of Hunter Valley wines.  Depending on your time of arrival you might want a light supper such as some home-made soup and crusty bread just relax in front of the fire with a glass of wine or port and chocolates.
Day 2 – After a restful sleep, enjoy the spectacular views of the Hunter Valley on the Grand Veranda while enjoying your heart home-cooked country breakfast from our a-la-carte menu. Breakfast is available at a time to suit you.
Mid-morning your transfer will arrive to take you on your wine tour visiting our recommended selection of boutique wineries. If you have a favourite winery this can easily be included in your tour. We select wineries that grow their own grapes and produce wine on the estate that you are visiting. Our wine tours include private wine tastings, an opportunity to meet and discuss wine with the wine maker and Leconfield House discounts on wine purchases.
After visiting two wineries, your tour will take you to the Hunter Valley Gardens village to enjoy the specialty shops and restaurants. For your lunch select from a small coffee shop to pub style food (Lunch is at your cost). After lunch the tour continues to a final winery and a local cheese retailer for a tasting of Hunter Valley cheeses and condiments.
Mid to late afternoon you will arrive back at Leconfield House for some time to relax, take a nap, read a book, explore the property – possibly walk up to the old Leconfield Colliery and enjoy a glass of wine or two.
In the evening your transfer will arrive to take you to the Royal Federal Hotel in Branxton for a relaxed meal in one of their private dining rooms. When you are ready, your transfer will bring you back to Leconfield House for port and cholates in front of our cosy warm fire.
Day 3 – Enjoy a late breakfast at a time that suits you.  We will not be rushing you to depart Leconfield House and a late checkout is generally not a problem. Why rush returning to the real world!!
Golf at Leconfield House
Cypress Lakes Golf and Country Club
A picturesque 6,487 metre par 72 18-hole championship golf course and is ranked among the top resort courses in Australia.
Address
Corner McDonalds and Thompsons Road, Pokolbin, Hunter Valley, NSW 2320
Website
http://www.cypresslakes.com.au/cms/
Distance from Leconfield House
21.8km, travel time – 23 mins
The Vintage
A world class 18 hole Greg Norman-designed golf course.
Address
Vintage Drive, Rothbury, NSW 2320, P: 4998 6789
Website
www.thevintage.com.au/
Distance from Leconfield House
16.3km, travel time – 17 mins
The Hunter Valley Golf Club
A spectacular 18 hole championship course set amongst the Hunter Valley's world famous vineyards.
Address
Crowne Plaza Hunter Valley, 430 Wine Country Drive, Lovedale NSW, 2325
Website
http://www.huntervalleygolfcc.com.au/
Distance from Leconfield House
21.6 km, travel time – 21 mins
Stonebridge Golf Course
The Hunter Valley's newest 18 hole golf course. Designed by local golfing master, Jack Newton, this 18-hole Par-72, 6,127m layout with spectacular greens offers a unique challenge to all golfing enthusiasts.
Address
Mount View Road, Cessnock, NSW 2325, P: 02 4990 1633
Website
http://stonebridgegolf.com.au/
Distance from Leconfield House
28.3km, travel time – 28 mins
Branxton Golf Club
A well maintained 9 hole course in the heart of Hunter Valley Wine Country, with a par of 70. Alternate Tee positions are provided for most holes for an 18 Hole game of 5547 meters.
Address
25 Cessnock Road, Branxton
Distance from Leconfield House
4.9km, travel time – 7 mins
Maitland Golf Club
An 18 hole layout with a par of 71 (5783m) for the men and Par 72 (5178m) for ladies.
Address
Sinclair Street, East Maitland
Distance from Leconfield House
29.3km, travel time – 33 mins
We can organise a golfing package for you and your guests which could include:
Accommodation including a-la-carte cooked breakfast each morning, pre-dinner drinks each evening, bed turn-down service including port and chocolates, complementary bottled water and locally made toiletries;
Transfers to and from the golf course of your choice;
Booking and liaison with your golf course of choice;
Meals according to your requirements either at Leconfield House or at a nearby restaurant including the transfer to and from the restaurant.
Additional activities while visiting Leconfield House such as a wine tour.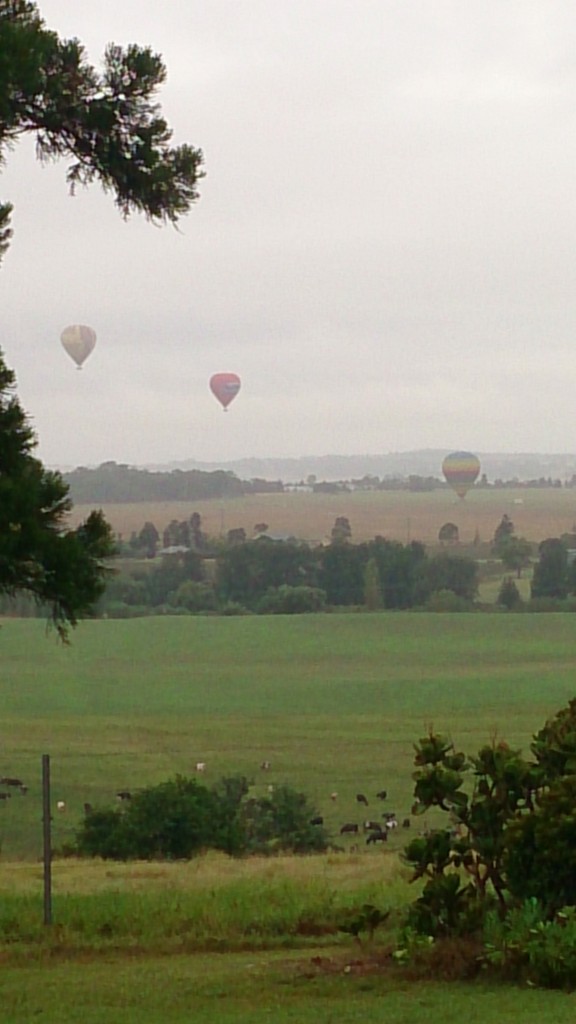 Further Activities
Below we provide further links to various activities that are available to you when you visit Leconfield House. Once you have ideas of what you may like to do during your visit, contact us and we will design a range of accommodation packages to suit.
Wine Tours
http://www.huntervalleyvisitorcentre.com.au/touring/
Golfing in the Hunter Valley
http://www.huntervalleyvisitorcentre.com.au/things-do/golf/
Aviation, Bi-plane flights and Ballooning
http://www.huntervalleyvisitorcentre.com.au/things-do/aviation-ballooning/
Hunter Valley Gardens